About Us
Exceed P&O clinics bring the highest international standards in prosthetic and orthotic (P&O) treatment, care and support to south and southeast asia.
There are Exceed clinics in:
Manila, the Philippines
Colombo, Sri Lanka
Phnom Penh, Cambodia
There are many reasons why Exceed P&O is the stand out choice for Prosthetic and Orthotic devices, treatment, advice and support.
Professionally-Qualified Clinicians
High quality clinical services come from highly trained people and all Exceed P&O Prosthetist Orthotists and technicians are fully-qualified professionals.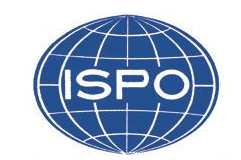 Our clinicians are trained to standards set and monitored by the International Society for Prosthetics and Orthotics, the governing body of the Prosthetic and Orthotics profession. They are also graduates of local Prosthetic & Orthotics schools established, with partners, by our parent organisation Exceed Worldwide (an international NGO).
A Social Enterprise
Exceed P&O is a social enterprise, fully-owned by Exceed Worldwide. This means that our profits are used for social good and that no individuals make a profit from the business.
Our profits are used to support the services provided by Exceed Worldwide on a charitable basis. These include P&O education and P&O rehabilitation services for people with disabilities who live in poverty. When you become an Exceed P&O customer, you are, in effect, helping other people with disabilities.
We are part of Exceed Social Enterprises, which has two divisions – Exceed P&O (private clinics) and Exceed S&D (our Supply and Distribution arm). Exceed S&D sources P&O components and materials from world-leading manufacturers and supplies these items to customers at fair prices.
Device Choice and Quality
Contacts with many reputable suppliers mean that Exceed P&O is able to offer our customers choice - from a large range of devices and brands across a wide price range - and that we are able to treat and improve patient outcomes for many conditions.
Importantly, the components used to make the devices we supply have been fully-tested to established industry standards. This means that our customers can have confidence in the device they choose.
Treatment, Care and Support
When you choose Exceed P&O, we guarantee that we will recommend the device that's best for you. To get the best outcome, it is essential that you are correctly assessed and that your device is professionally manufactured, fitted and adjusted. It is equally important that you receive training in device use and that you received the aftercare and support you need.
That's why it is essential that you are treated by a highly trained, fully-qualified, clinical team and, with Exceed P&O, you can have confidence in the people who treat you.
CONTACT EXCEED P&O TODAY TO ACCESS THE LATEST TECHNOLOGY AND TECHNIQUES AND EXPERIENCE TOP QUALITY PERSONAL AND PROFESSIONAL SERVICE IN COMFORTABLE SURROUNDINGS.